For 2022 we are offering a hybrid conference from North Bramalea United Church in Brampton, ON.
Join us in person or online from May 3-5, 2022.
*Register before April 8 to guarantee hotel accomodations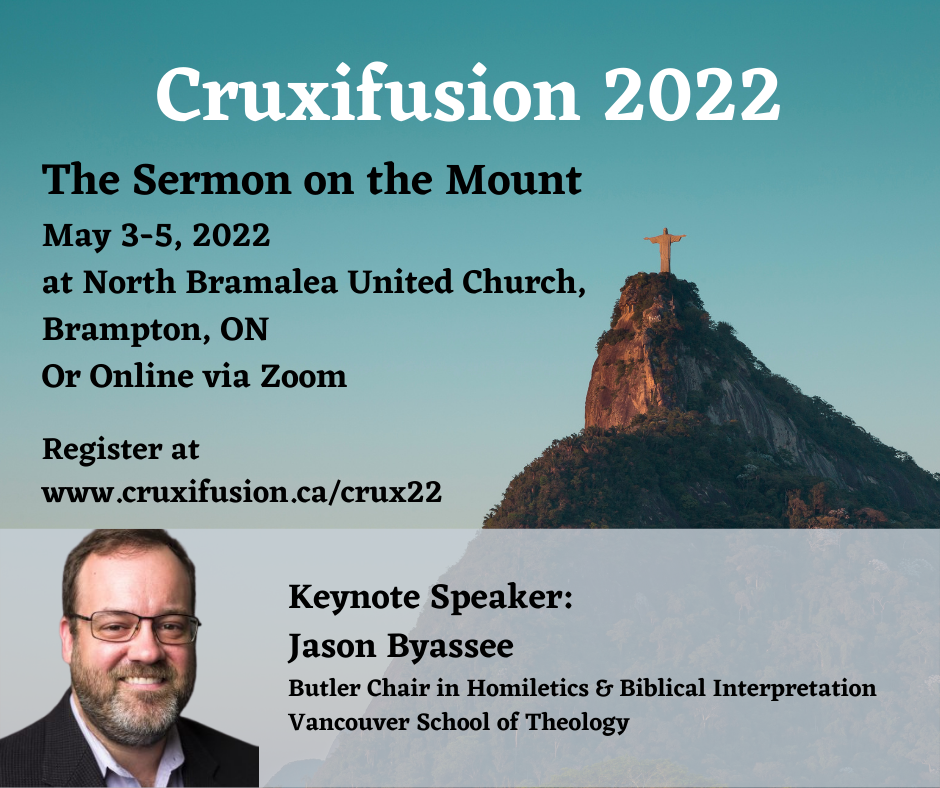 Tuesday
May 3
Wednesday
May 4
Thursday
May 5
9:00am
Registration
10:00
10:00-11:00
Worship

10:00-11:00
Worship
10:00-11:00
Worship
11:00
11:00-12:30
Keynote
11:00-12:30
Keynote
11:00-12:00
Elder Wisdom
12:00
12:00-1:30
Lunch
12:30
12:30-1:30
Lunch
12:30-1:30
Lunch
1:00
1:30
1:30-2:00
Prayer
1:30-2:00
Prayer
1:30-2:30
Closing Worship
2:00
2:00-3:30
Workshop
Rev. Tijs Theijsmeijer

2:00-3:00
AGM
3:00
3:00-3:30
Break
3:30
3:30-4:00
Break
3:30-5:00
Workshop
4:00
4:00-5:00
TBA
5:00
5:00-6:30
Dinner
5:00-6:30
Dinner
6:30
6:30-7:30
Worship
6:30-8:30
Prayer Summit
Fellowship Time at the Hotel
What can you expect?
Expect to be lifted and inspired as you gather with colleagues within the United Church to worship, listen, learn, and PRAY with each other.
If you are new to our gatherings, come and see that there is life, Holy Spirit life, within our denomination!
Other speakers include:
"Elder Wisdom" from Colin MacDonald
Workshops to enhance life and ministry
Rev. Tijs Theijsmeijer
TBA
Preachers 
Watch Parties:
If you and local/regional colleagues wish to gather at a church or hotel conference room you may do so, with our blessing.
You will be on your own for organizing and paying for the event, including any accomodations and meals required. The virtual fees listed below should still be reasonable enough that your total costs should not exceed the full in-person conference fees.
Full Conference Fees
Private room – $550
Shared room – $400 (please find your own roommate)
No room needed – $300
*Register before April 8 to guarantee hotel accomodations
Student Rates
Private room – $425
Shared room – $275 (please find your own roommate)
No room needed – $150
Virtual Rates
Full Conference – $125
2 days – $100
Single Day – $50
Students – FREE
Partial Conference
2 Day Conference with hotel room is available upon request
2 days without hotel – $220
Single Day rate – $120
*Register before April 8 to guarantee hotel accomodations
Student Rates
Single Day Rate – $50
Flight Reimbursement
Flight reimbursement rates are 80% to a maximum depending on the province of origin:
NL – $450
NS – $400
PE – $300
NB – $300
QC – $250
MB – $350
SK – $400
AB – $450
BC – $600